Catch Up
Posting is something I've not being doing a lot of lately around here, so I thought I'd take the chance to once again say that I'm going to try and post more often as well as quickly catch up on some things that have been happening lately.
SafariTabs Development
First up, I've done quite a bit of work on what is to be version 0.6 of SafariTabs, although its not quite ready to be released. This version introduces a couple of new features that were requested by users and are mainly focused on providing greater control over restoring tabs between launches of Safari. Watch out for a preview.
NetNewsWire
On the 9th Brent Simmons announced that NetNewsWire was to be made freeware along with some of NewsGator's other RSS suite applications. I originally wasn't a great fan of RSS/news readers as I liked the fact of actually visiting certain sites to catch up on recent news. It came to a point where I had just too many bookmarks so I tried out NetNewsWire Lite.

The lite version was perfect for me as I don't really use any of the advanced features and I have been happily using it ever since. Its of the first apps that I open when I login to OS X and it is one of the few that continues to run constantly while I work. NetNewsWire is a truly great application that is a prime example of what makes the already brilliant Mac OS X experience even better. So if your dock is missing an RSS reader then I definitely recommend checking out the best RSS reader for Mac OS X.
Sun and MySQL
Okay, so I'm probably a bit biased when it comes to my view of Sun acquiring MySQL as a good thing, but before I even knew I would be given the chance to work for Sun I had great respect for their work in supporting the open source community.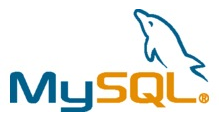 I'm sure that Sun's move will not only be beneficial to MySQL itself through increased development with the result of an even better product, but also to the open source community as whole whereby Sun is setting an example in the support of open source projects that benefit everyone. From a user's perspective I believe that MySQL's iconic image will continue to exist for a very long time and that MySQL will continue to grow as the most popular open source database system, something that may have been completely different if it were Oracle acquiring MySQL and not Sun.