One Year Today
Its been exactly one year today since I started working for Sun full time and all I can say is that it's been amazing. I can't believe how quickly the last year has gone by, but I've loved every minute of it and I can honestly say that I've learnt more (in terms of technical skills and business practices) in this past year compared with the 2 years spent at university beforehand.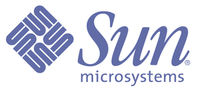 Normally last Friday would have been my last day and I would have returned to uni to complete my degree, but a couple of months ago Sun offered me the chance to stay on another year and I jumped at the chance. I figured that the chance to work for Sun for another year and still continue with my degree at university on a part time basis was too good to pass up. Apart from this and although I'm still technically an intern I amazed at the amount of responsibility I am given (in terms of the projects that I work on) as well as the fact that I am treated just like every other member of the team, are the things I think I would genuinely miss if I were to leave.
Anyway, I'm starting to bore you. Heres to the next year, I'm sure it'll be just as good as the first, if not better.