Versions
Not news anymore, but Versions 1.0 was released on the 17th. I've been using Versions since its first public beta back in June and I've been very impressed by it. It looks, feels and behaves like a true Mac application. To be honest I don't actually use most of the features that Versions supplies for interfacing with Subversion in a nice graphical manner, with the exception of its log viewer which it presents as a timeline of activity within a given repository. In my opinion, Versions' timeline view is its best feature and when coupled with its external file comparison support makes it one of my new essential development tools.
When I first started using Subversion back when I was learning Objective-C and the Cocoa frameworks I was using Xcode's Subversion integration simply because it was integrated into the same development environment and it provided what initially seemed like an easy way of using version control without fully understanding it. I soon found that Xcode's Subversion support sucked after it screwed up a few commits resulting in me loosing the changes that I had made. I quickly switched to doing everything from the terminal, giving me complete control (and only myself to blame if anything ever went wrong) and have never looked back.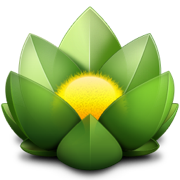 I still use the terminal for working with Subversion, but after migrating all of our major projects at work from old legacy source control systems to Subversion, I found myself needing to quickly see repository activity for projects that could have up to 10 different people working on them. In step Versions with its timeline view.
Before Versions and Conerstone came along, seemingly at the same time, there was a distinct lack of any decent Subversion clients for the Mac and although I did try Conerstone out, Versions came out on top because of its sheer simplicity. Not to say that Versions is lacking any must have features, its just I found Cornerstone to be too cluttered and overly complicated in its attempt to provide you with every piece of information that it knows about the current view or operation. That said, I didn't use it for very long and I'm sure it works very well, I just prefer Versions.
As I said, Versions is now one of my essential development tools when working on large projects even though I still use the terminal for most of my source control operations. So, even if you're a command line junkie (like me), Versions is highly recommended as you'll definitely find a use for it.
Disclaimer: I am in no way afiliated with Pico or Sofa, creators of Versions. This review was written of my own accord detailing my own personal experiences.